What Paul Krugman Never Does
It's what Paul Krugman always does.  Krugman, two days ago: But wait: who is Kevin Warsh, anyway? Well, he's a lawyer turned investment banker turned Bush appointee to the Fed turned Hoover fellow — not an economist at all. Now, I hate credentialism: there are plenty of fools with Ph.D.s, some fools with fancy prizes, and a fair number of first-rate economic thinkers without formal...
WaPo Phrasing →
The put-up-your-dukes attitude has made the Daily Caller a rising star among the new Washington media, particularly the conservative kind. Although Carlson, 43, eschews that label — he says the Caller is "practicing pretty traditional journalism" — many of its biggest hits have been aimed at liberal targets. …implying that "pretty traditional journalism" tries to pull its...
Wear the Crown
In Bill Simmons' recent mailbag on Grantland, he published an e-mail from a reader that seems obviously correct: City: Philly Name: Dan C. In The Wire when Marlo is about to begin his war with Avon to become the top dealer, he is warned "Anyone that wore that crown either ends up in jail or dead." Marlo's response is one of my favorite lines from the series, "At...
jazzhate is a lie
jazzhate has a ringpop spray paint stencil on the wall. WHAT "It's just the internet," Jame tells Hannnah Horvath, Struggling Writer™, when telling Hannah about jazzhate.com's editorial submissions policy. This brings up the question: what the hell is jazzhate? The best signs, going by Jame's editorial pitches to Hannah, point to jazzhate as a New York...
Lena Dunham Probably Has Some Republican Friends
In a flash of political ignorance and immaturity, the lone Republican character was gone from Lena Dunham's Girls. But despite the typical conservative view of the HBO comedy as emblematic of all the social values they abhor, the ignorance and immaturity was on the part of Dunham-portrayed protagonist Hannah Horvath. And Sandy, Donald Glover's Republican character who served as...
You can tell a man by the people who blocks him on...
…I guess. Over the past three days, I discovered that Keith Olbermann (@keitholbermann) and Brad Delong (@delong) had joined the very exclusive club of those who blocked me (@kevinwglass) on Twitter. There will be those who think that this club is inhabited of the kind of people one doesn't particularly wish to engage with - it also includes Megan McCain (@mccainblogette) and very few...
Walled gardens and tech ecosystems
Tyler Cowen has a post describing his "tech ecosystem" - the devices he carries around and uses for business and pleasure. These include devices many people are familiar with - iPhone, iPad, Kindle, laptop - and it's useful as far as advice goes for carrying devices that function everywhere from someone as well-traveled as Cowen. I was more interested in a specific query from...
Surprisingly charitable take from @GOOD on tea...
I would have added a "yet" to the end of the sentence "But the warnings haven't panned out." The CBO had projected that output will be up to 1% below the non-stimulus trend line starting around 2017 - something that seems eminently believable. The 2009 stimulus was an act of borrowing from the future to mitigate current pain; the only question is if the mitigation...
The most Politifact-y politifactcheck ever
For a quicker and more polite version of this, see the Tax Foundation themselves. What is this map a map of? You'd say it's a map looking at excise taxes by state, right? Well it is! Let's bring in Politifact: Tax Foundation rankings show Tennessee beer taxes among lowest The map itself purports to show only "State Beer Excise Tax Rates" and correctly lists...
On the CPAC dress code (spoiler: there isn't one)
Spoiler: there is no dress code at the Conservative Political Action Conference. Nonetheless, we have a little controversy that makes me embarrassed to be a conservative and a big fan of the conference. Erick Erickson and Melissa Clouthier wrote articles scolding the young men and women, respectively, who attended CPAC for their behavior and manner of dress. It's no wonder that the...
Paul Krugman Is Honest About Dishonesty
Karl Smith over at Modeled Behavior flags two statements from Paul Krugman that seem to be in conflict with each other: Krugman simultaneously says that it's not his responsibility to put forth the best argument of his opponents, yet attacks Mitt Romney for the same attitude. Smith then writes, But, if this is not a game, and if consequences really matter, then why is it wrong or even...
Watch
TOTES INAPPROPES CSPAN
Online Journalism is Complicated
Fishbowl DC brings us two stories of how difficult it is to conform to old journalism standards in the interconnected online world. First, the NYT got its knickers in a knot over Ezra Klein's liberal borrowing of their own material: The tense discussion began on Twitter last night when NYT Graphics Editor Alan McLean questioned Klein. McLean's former title was interface engineer for...
Yo! Sushi - And other British Chains in DC
yfiles: I see something called Yo! Sushi is coming to my neighborhood. What's Yo! Sushi? It turns out to be a British chain just like Ping Pong Dim Sum which is already in the neighborhood. What's the deal with UK-based Asian chains moving to DC?  Yo! Sushi is an Asian-style conveyor-belt sushi place. It's not great. Yglesias also forgets about the perennially-"Coming Soon"...
Today in Firefly explains everything: Paul Krugman...
In the little tiff between Paul Krugman and the guys at Marginal Revolution (though, most importantly for this post, Tyler Cowen), Krugman let loose this little gem that explains a lot of his worldview: Cowen apparently wants me to make the best case for the opposing side in policy debates. Since when has that been the rule? I'm trying to move policy in what I believe to be the right direction —...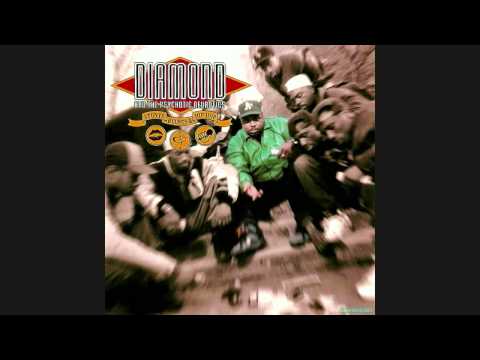 Tim Tebow is the Ned Flanders of the NFL
It's beyond parody: Tebow showed far more grace in his postgame comments than Urlacher, Briggs and Peppers combined. He specifically praised all three players by name. Tebow also didn't fire back when told of Urlacher's "running back" comment. "Coming from a really good player, that means a lot," Tebow said without a hint of sarcasm. Following his media responsibilities, Tebow left to...
Watch
Yes, Larry, government "created" the jobs of the elected representatives in a democratic republic. That speaks nothing to the government's ability to increase employment while ignoring crowd-out effects. But then again, maybe I'm holding Larry to too high of a standard. The man's a Hollywood screenwriter, not a trained economist or even a journalist. The technocratic...
Defining vegetables in Washington →
It's kind of silly, and not very meaningful, that elected representatives in Washington voted to designate tomato sauce as a vegetable. It's completely ridiculous that we all accept that bureaucrats in Washington should even have the power to define what a vegetable is.
They're all gonna laugh at your tax hikes
Kevin Drum wants to laugh at bloggers and pundits the world over. So, for his amusement, I submit this blog post. Drum writes: Every pundit who laments the fact that President Obama didn't "do more" to get some kind of budget agreement through the supercommittee should be required to: * Explain exactly what Obama should have done. * Explain whether they think Republicans...
Britons okay with shutting down social networks...
Maybe it has to do with the frequency of violent riots that occur in England, but a new poll shows that the English would be okay with their government shutting down social networks during civil unrest. The Unisys Security Index revealed that 48 percent of people believe that social networks and instant messaging services should be blocked to prevent co-ordinated criminal activity. The survey...
Michele Bachmann launches strange tax campaign...
Candidate Bachmann has made some vague hints lately of what her tax plan would look like, and it primarily consists of "people who can afford to pay more need to pay more." That would be a fine slogan, but Bachmann's definition of who needs to pay more is primarily poor people. She wants to eliminate the Earned Income Tax Credit, one of the most valuable credits to low-income...
More police activity is being filmed, despite...
NPR has the story: In Seattle, for example, the police department is being investigated by the Justice Department after a series of amateur videos showed police officers punching or kicking suspects. The problem with some of those videos, says Seattle City Councilman Bruce Harrell, is that they often capture only part of an incident. "What we have now are videos after the fact — the...
Solving a Twitter war: On Cain, 9-9-9, hypocrisy...
In the midst of the Simpson-Bowles deficit commission debate last year, Herman Cain unleashed an op-ed spelling out many of the conservative criticisms made of the idea of adding a national sales tax for the purpose of raising tax revenue for the government. Doug Mataconis dredged it up: In every country that has established a VAT with the promise of reducing their national debt, the VAT has...
A note to Classics majors: you've already put...
We're sending more people than ever to college, but it's not necessarily paying off. 29% of all Americans had college degrees in 2010, and 34% of young Americans are currently enrolled. The usefulness of that is in question, however, and it starts with what these youths are majoring in. Over at the Washington Examiner, David Freddoso mounts a vigorous defense of Classics Studies...
Oakland police force seem confused on Occupy...
ThinkProgress reports that the Oakland Police Officer's Association is preparing to send a letter to the city of Oakland that they stand with protesters in the Oakland Occupy movement protesting injustice inherent in "the establishment." We represent the 645 police officers who work hard every day to protect the citizens of Oakland. We, too, are the 99% fighting for better...
NYT may have a paywall that works
Great piece on NPR: The pay wall was seen as a risky move at the time, but the Gray Lady's third-quarter profit reports are in, and the results are better than expected. The paper's profits are up, and the Times has seen a boost in digital subscribers. I think the ability to build a digital subscriber base with a soft paywall shouldn't be underestimated. I know a few young,...
Rick Perry's economic plan is terrible
The above video is Chris Wallace nailing Rick Perry on his economic plans. This is a really bad performance by Perry - long story short, Wallace points out that if Perry's plan is to create 2.5 million jobs in his first term, unemployment will rise, because that's not enough to keep up with population growth. Perry's response? "I don't believe that for a...
Tea parties not welcome in China
What started as a tax protest turned into violent riots and caused the Chinese government to harshly crack down on its citizens. China on Friday blocked online access to news of riots by thousands of people who clashed with police in an eastern manufacturing city in what began as a protest over taxes. News and images of riots are viewed as highly sensitive in China and authorities moved swiftly...
Time for a global war on daylight savings time! →
The sole reason that Arizona and Indiana have some utility in this world (JK, everyone from those two states!) is that they are more enlightened than the rest of us and have shown us the way on this nonsense time-switching. And thankfully, London looks like it's moving that way as well: Prime Minister David Cameron said he is "interested" in the issue, but believes it can only...
Vague D.C. drug paraphernalia law used to raid...
Capitol Hemp, a semi-famous D.C. institution that recently expanded to a second location, had its stores raided last night. Both employees and customers were arrested by the cops. DCist reports: The Metropolitan Police Department returned our call and broke down the charges. At the Chinatown location, the three employees arrested face charges of possession of drug paraphernalia and possession of...
Snooki Not Welcome in Macau: Chinese crackdown on...
China's Communist Party thinks that reality TV is fueling dissension and thoughtcrime throughout the land. Who knew Snooki could be so dangerous? China plans to limit reality TV shows and other light entertainment fare shown on satellite television stations as part of a drive to wrest back Communist Party control over cultural industries that are fueling more independent viewpoints. The...
People Who Are Wrong, Like Elizabeth Warren, Tend...
Sam Jacobs at the Daily Beast comments that Elizabeth Warren is a great figure of the Left because of her ability to attract many conservative commentators dedicated to tearing her down. The Harvard professor has spooked the right… No one else has Warren's gift to send the right into a sputtering frenzy. She is, in the words of former Reagan operative Jeffrey Lord, "a guileless, fevered...
Michele Bachmann is Wrong
"Everyone should pay something," Bachmann said about taxes last night, "even if it's a dollar." Now, she could mean one of a few different things by this. She could mean that everyone who earns money should pay taxes, or that everyone should pay taxes no matter what. Clarification is needed. If she means that everyone who earns money should pay taxes, well then,...
Dynamic scoring: important to remember but too... →
Simon Johnson is pretty off base and overly broad here. Tax cuts can pay for themselves at certain percentage levels. We are probably pretty safely on the upslope of the Laffer Curve, however, so there's not much to worry about. It is, however, a fact that economic modeling is nowhere near the place where we can predict the growth effects of hikes & cuts with any certainty, so dynamic...
The Myth of Obamacare's Deficit Reduction Takes a...
The CLASS Act was, of course, completely tangential to the key provisions of Obamacare and was included as a part of the consolidated health care legislation solely as a way of achieving the CBO score that Democrats wanted. In the same way that the "doc fix" was dropped and Medicare cuts were included. these programs that have little to do with the core provisions - the mandate,...
If Bush 43 is the worst, Obama is worster
Great logic going on here: The first Bush-Cheney giveaway was passed on June 7, 2001. After which, jobs kept disappearing (though 9/11 made things worse). The second Bush-Cheney giveaway was passed on May 28, 2003. And while those cuts did precede a period where jobs actually were created in some months, Bush and Cheney never created enough jobs to stay very far ahead of population growth....
Ol' Mister Yglesias
I'm coming to the realization that, when there isn't some hot progressive advocacy issue immediately on the table (like Obamacare), Matt Yglesias' blog is just devoted to taking an irrelevant issue raised by Republicans and using it to point out a tangential issue that the event in question isn't actually related to. Template: "GOP politician X is in favor of policy...
I'd like a little more info →
Austin Frakt claims that the impact on the private sector of raising the Medicare eligibility age by two years is $11.4 billion for a gov't savings of $5.7 billion. My question is: does this factor in the fact that the private sector is likely to provide less-generous insurance than Medicare? Or that individuals are likely to demand less-generous insurance? Is the $11.4b number an...
1 tag
"Paul Krugman points to the falling 2-year breakeven rate shown above, which is..."
– http://mjperry.blogspot.com/2011/08/krugman-inflation-fears-are-fading.html